Bella Rocks! Writes Song Inspired By Bran Hambric
https://kalebnation.com/wp-content/themes/osmosis/osmosis/images/empty/thumbnail.jpg
150
150
Kaleb Nation
Kaleb Nation
https://secure.gravatar.com/avatar/1208a8d99774c3050df87019ae4342d1?s=96&d=mm&r=g
Here's something an awesome BranFan just uploaded to YouTube! Bella Rocks!, a Twilight-inspired band, has released a brand-new song — but this time, it is inspired by my own book, Bran Hambric: The Farfield Curse: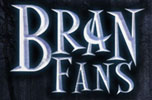 This is just another example of how wonderful the Twilight fandom has been to me, when barely over a year ago I was a complete outsider who knew nothing about the books! Words just cannot express how it feels to see someone so inspired by my writing that they create works of their own based on it. Even more so, as the book isn't even OUT yet for another FOUR months, the song is based entirely on what happens in the first four preview chapters! Please go send some love Katie's way and check out her awesome Twilight music.
Katie will be appearing at Summer School In Forks on June 25 – 28 (I will also be there to deliver my Keynote Address). Be sure to check out the event if you want to see her live!
QUESTION FOR THE COMMENTS: What do you think of Katie's song (if you've read the preview, do you think it fits well with the prologue?). Also, what should we call this genre of music: gnome rock? A Bran Band? 😀