New F.A.Q. Page (Warning: May Contain Penguins)
https://kalebnation.com/wp-content/themes/osmosis/osmosis/images/empty/thumbnail.jpg
150
150
Kaleb Nation
Kaleb Nation
https://secure.gravatar.com/avatar/1208a8d99774c3050df87019ae4342d1?s=96&d=mm&r=g
Due to popular demand, I have now opened a brand-new F.A.Q. page (click here to visit)! With it, you can:
– Find out what a penguin has to do with Bran Hambric: The Farfield Curse
– See how I get rid of writer's block
– Check out my favorite music for writing
– Find out what camera I use for Youtube
– Find out who this is: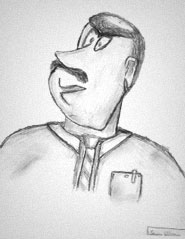 – and loads more!
I'll be adding to the page as questions come in, and the Bran Hambric section especially after the book is out.
FOR THE COMMENTS: If there are any questions that you think need to be added, please comment on this post.