New F.A.Q. Page (Warning: May Contain Penguins)
https://kalebnation.com/wp-content/themes/osmosis/images/empty/thumbnail.jpg
150
150
Kaleb Nation | Official Website
Kaleb Nation | Official Website
https://kalebnation.com/wp-content/themes/osmosis/images/empty/thumbnail.jpg
Due to popular demand, I have now opened up a brand-new F.A.Q. page (click here to visit)! With it, you can:
– Find out what a penguin has to do with Bran Hambric: The Farfield Curse
– See how I get rid of writer's block
– Check out my favorite music for writing
– Find out why I sign my name KAN
– Find out who this is: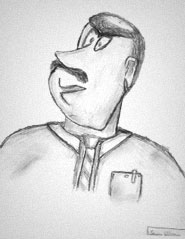 – and loads more!
I'll be adding to the page as questions come in, and the Bran Hambric section especially after the book comes out (there's only so many questions for me to answer about it now, of course!).
read more