Today was the day I received my first Editorial Letter for Bran Hambric: The Farfield Curse, and I realize that since loads of the people who read this site are writers as well, some of you might find this interesting.
An Editorial Letter is the first professional edits that an author receives from their publisher for the manuscript. Its purpose is to take my writing and make it the best it possibly can. Authors have a tendency to love their own work and ignore its apparent flaws (we have to love it, otherwise there'd be no point in writing it). Editors, however, have trained eyes for how to make things better, and work their hardest to make newbie writers like me sound professional. It is of great importance, as demonstrated by the below illustration: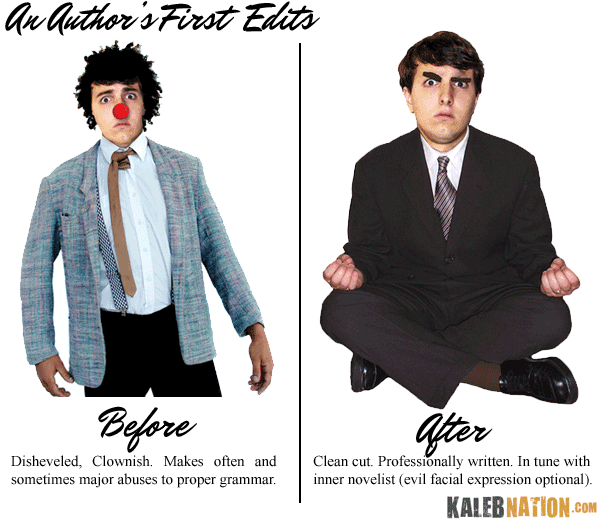 This editorial letter is the first step in getting the book ready to be published. Editorial letters do not go into punctuation or spelling mistakes (which happens later with a copyeditor) but rather overall plot and concepts and larger parts of the book which need tightening up.
I shan't show you my editorial letter, but this might be what part of someone else's could look like:
– Sherman P should know that Granny's Magic Box will destroy the universe 100 pages earlier than you have it. Otherwise, he would have tossed it down Mrs. Lovett's Corpse Chute.

– There is a certain monkey in every chapter until chapter 23, when he unexpectedly jumps off Mount Slowmore. I am curious as to the point of wasting words on him if he does nothing.

– Change Edlardo Chullens's name to something more palatable. Like…Edward something.

– There is already a famous frog named Kermit. He will always be more famous than your frog named Kermit. Change his name. Or turn him into a mutant turtle.

– Chapters 13-17 become slow when Protagonist tells the Long Saga of Grandmother's Achy Breaky Bones.  Fix that, unless this is intended as an intermission time. I realize some people might enjoy taking naps through books here and there. If intentional, good idea.

– Your major villain happens to share my name.  I'm hoping this is a recurring typo.
(all snarkiness courtesy of me and bearing no resemblance to my editor's own polite notes)
The changes are more so a broad overview of tiny tweaks to be made to make it better.
Mine are thankfully very merciful, well-directed, and I can already imagine the wonders they will work. I have heard horror stories from other authors who received 3-ring binders filled with post-its, blue ink, Sharpie markings, and chocolate to alleviate the murderous rage subsequently directed towards their editor. I got the impression that the aforementioned 3-ring-binder was immediately tossed into here: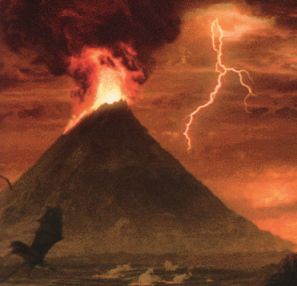 Mount Doom
I, on the other hand, have been looking forward with great anticipation to get to these edits.  It is not every day, obviously, that a professional spends enormous amounts of time to make Your Book the best it can. Which makes editing this a labor of love 😀 . I shall keep you all updated on future progress.