The 60SR And PMC: Fandom News Gets Its Show
https://kalebnation.com/wp-content/uploads/2012/05/60SR-Youtube-Show-Graphic.jpg
600
600
Kaleb Nation
Kaleb Nation
https://secure.gravatar.com/avatar/1208a8d99774c3050df87019ae4342d1?s=96&d=mm&r=g

I'm so excited to announce some news that I've had to keep secret for far too long. To summarize: I've signed a deal that partners my 60SR show with the major media company PMC, and I'll now be producing the show full time.
The 60SR has been my project for almost two years now. The show is 60 Seconds of Recaps, Reviews and Rants about the latest in fandom news. It's been my most successful series to date: partially because it covers exactly what fans want most, and partially because I absolutely love producing them. Since 2008, covering fandom news has kinda been my thing.

You might not have heard the name PMC before but I'm 99% sure you've come across something they've created. PMC is a world leader in digital media with a portfolio of properties like TVline, Nikki Finke's Deadline, Hollywood Life, Movieline, and many others, as well as major events like the Young Hollywood Awards, The Style Awards, and the Breakthrough Of The Year Awards. Their websites are seen by millions worldwide and their videos air daily on ION TV.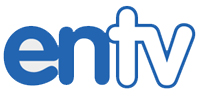 They recently ventured into YouTube with their YouTube Original's channel ENTV. When I met with PMC, we were discussing ideas about a show for dedicated fans of things like The Hunger Games, Harry Potter, One Direction, Twilight, Justin Bieber, etc. As we went over ideas, I realized what they were looking for… was exactly what I was already doing on my 60SR show!
So we made an offer to produce my show under their company. They said yes!
Everything you like about the 60SR won't change. I'll continue to host and produce the show on Youtube.com/60SR. But with the new support of PMC's team, the 60SR will be able to bring you even more breaking fandom news, more of my crazy commentary, and even more access to the most buzzed-about Hollywood events — with new episodes 5 days a week, Monday – Friday.
I'm so excited about this opportunity and know that you will love the show. I'll see you on the next episode!
Kaleb Nation
—–
ABOUT THE 60SR
The 60SR show is a 60 Second Recap, Review and Rant covering the latest entertainment and viral news. The show reports on today's most-buzzed-about fandoms, like The Hunger Games, One Direction, Glee, Harry Potter, Twilight, Justin Bieber and more. Hosted by Kaleb Nation, 23-year-old author and online personality, the 60SR is the bridge between fans and everything they obsess over.
ABOUT KALEB NATION
Kaleb Nation is an author and online personality. His videos and blogs have received over 40 million hits, and he has appeared in Entertainment Weekly, The Huffington Post, Businessweek, MTV, NPR and more.
Kaleb's media career began at 13 when he hosted his first radio show, later launching his own nationally syndicated program in 2006. His show grew to be broadcast in over 20 states and countries, with few affiliates realizing he was 17 and recording the shows in his bedroom.
Kaleb is the author of two novels (THE FARFIELD CURSE and THE SPECTER KEY). He recently signed on to star in a reality TV show about his life as a YouTube personality (KALEB'S NATION), produced by Mark Morgan ("THE TWILIGHT SAGA" movies), Kami Garcia ("BEAUTIFUL CREATURES"), and Brett Hudson ("BLACK FOREST").
He lives in California with his chinchilla, Chilla, and turned 23 in 2011. For more info on Kaleb, visit www.kalebnation.com .