Starting Monday, I hit the notebooks, staying at the local Pub That Is Not A Pub from morning until near closing time, editing and revising The Farfield Curse. I managed to walk in and get my usual, favorite spot that is one table away from the corner, so that I don't appear to be hiding in the shadows, my laptop cable will reach the building's only plug,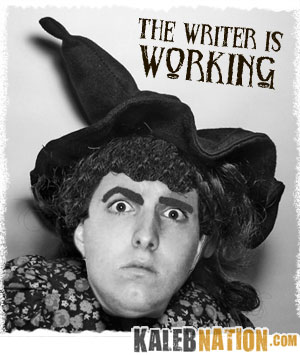 and I can still occasionally get a glimpse of the sun (which is very quickly becoming a faraway memory: the sun? What sun? Where? Surely you jest). I'm almost beginning to feel like an old, reclusive witch <—-
Things have thankfully been going smoothly. I am doing things in an order, first working on a bit of cutting in the length department, so it's easier later when I need to add certain things that were missing. This is where the writing of the book turns into a labor of love: editing those words is really, really hard, but entirely worth it for the end result.
I have a goal of cutting a certain number of pages. To do this, I must take a fine-toothed comb to every line, trying to cut any odd words and condensing paragraphs in order to save one or two lines. One or two lines do add up. So far, just by combing the first 120 pages, I was able to cut 20 out in the first few days. It was all vicious (and slightly wicked) glee search-and-destroying those superfluous words. I spent almost an hour trying to condense two lines out of one chapter, so that I could cut the last page of it, which only had two puny lines dangling there.
The best part is that it's like trimming back a big ugly tree into an Edward Scissorhands-esque plant sculpture. By the time we're through, this book will be loads ahead of where we started out.
While taking a much-needed break, I decided to answer a question put to me recently: what will you do if you become a really famous author? It sounds thrilling, odd, scary and wonderful at the same time. So, I decided to make a video in response, which includes Lemony Snicket's head, a phone call to J.K.Rowling, the Electric Light Orchestra, my bookshelf and more. Also, sunburn.
Hope you like it 😀