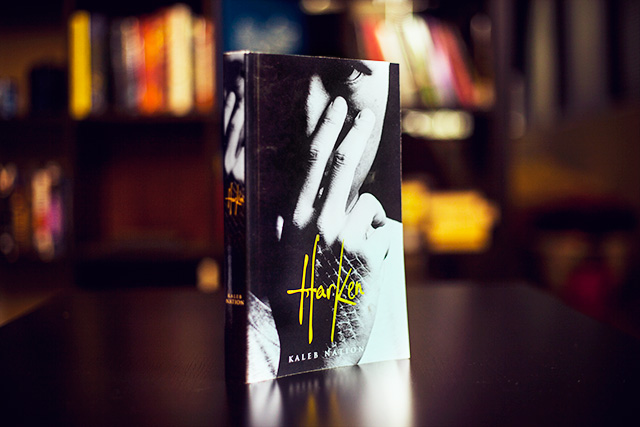 Since January 13, my conspiracy thriller HARKEN has reached thousands of people all over the world through the Kindle ereader. So many of you are buzzing about the book that #HARKEN has been a trending topic on Twitter multiple times.
But there is something special in being able to hold a real book.
That's why I'm so excited to announce HARKEN in print for the first time! Now you can own the first book in the Harken Series, share it with your friends, and read it even when the flight attendant says to power off all devices.
But this isn't just a print edition. The first 2,000 preorders from the Harken store will be signed by me as a special thank-you for all of your support. And, on the last page, I reveal the title of book two.
24 hours before my announcement, I sent an email with the news to everyone who signed up at ReadHarken.com. They got a chance to grab a signed copy before the rest of the world hits the site and the books run out. So if you haven't, you should sign up for future emails from me!
If you'd like to preorder HARKEN for $9.99, visit this page.  Harken preorders have ended. Now you can get it in paperback for $8.99!
More soon. Don't Trust Anyone.